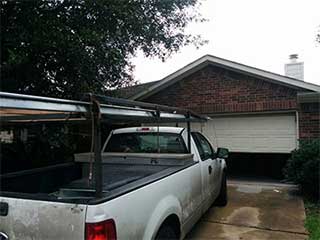 While it's inevitable that at some point in time some part of your garage door may malfunction or breakdown, there is a way to delay that scenario, and potentially prevent a lot of occurrences.
Spring Adjustment and Lubrication
The springs that support the weight of your garage door are under a lot of stress, and they need to be routinely examined to make sure they aren't close to their breaking point. Our specialists will lubricate them regularly to ensure their smooth and silent performance, and adjust their tension to keep your door from getting off-balance.
Safety Sensors Testing
Every modern opener is equipped with a safety reversal system that prevents it from closing the door while there's an object or a person blocking its path. The main component of this system is a pair of photo-electric "eyes" that are attached to each side of the door's opening. If they become misaligned, they can fail to detect an obstacle, which will make using your garage door all the more dangerous. Our technicians can test their positioning and perform the necessary sensor realignment without damaging these delicate components.
Complete System Inspection
Another thing we perform during our regular maintenance appointments is a full examination of your entire system, down to the tiniest bolt. By making sure that our professional technicians check every component's condition, you'll be effectively preventing a lot of potential issues, as any part that we find to be in a less than optimal shape, will be quickly replaced on the spot.
You Can Count On Us
Our experts at Garage Door Repair Rockwall have a great deal of experience taking care of automatic overhead and roll up door systems. That means that no matter what type of problem you could find yourself experiencing, you can rely on our team to quickly fix it for you. Call us today.
Our team can also take care of:
Garage Door Tune Up Services
Roll up Garage Door Maintenance
Garage Door Safety Inspections
Part Replacement & Lubrication