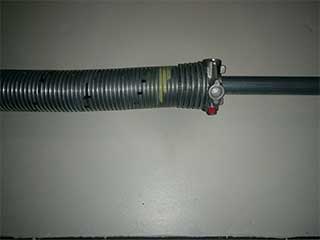 The garage doors springs that raise and lower your door may be very strong, but can become worn or damaged over time. When this happens, you should call our experts and arrange an appointment. Not only will we diagnose any spring related problems you may be having, we'll look after any adjustment, repair or replacement as necessary.
Don't Attempt DIY
No matter how confident you are, it's important that you never try to DIY adjustments on your own garage door springs. These springs are incredibly powerful, and without the right tools and equipment, they can easily snap back and cause injury. Adjustments can be important when it comes to getting a door to operate properly again, but this is only safe when performed by an expert.
Never Replace on Your Own
Just like you should never try to adjust your garage door springs by yourself, it's not a good idea to ever try to replace them yourself either. There are lots of things to consider when it comes to this important component - the right kind of spring, the correct tension for your needs, and correct installation. Attempting any of this work yourself can easily result in injury and result in even more garage door malfunctions later on - it's not worth it!
Safety Tests Matter
Our experts will be happy to perform safety tests on your springs to make sure they are in good condition and continue to last and work the way you need them to. No matter how old they are, if you have concerns about their condition; just call us for an appointment.
No matter the problems you're experiencing, give our experts at Garage Door Repair Rockwall a call. When you rely on our professionals, you can ensure a good service and be safe in the knowledge that your door will operate correctly once more and won't be in danger of creating further problems. We look forward to hearing from you!
Count on us for:
Oil Tempered Torsion Springs
Galvanized Torsion Spring Installation
Garage Door Cable Replacement
Broken Spring Replacement & Repair